Take a look at our showroom trends ready for Autumn/Winter 2023.
Traditional Winter Warmers
Traditional styles, patterns and textures intended as unisex; a more core trend with key items to get you through the cooler months.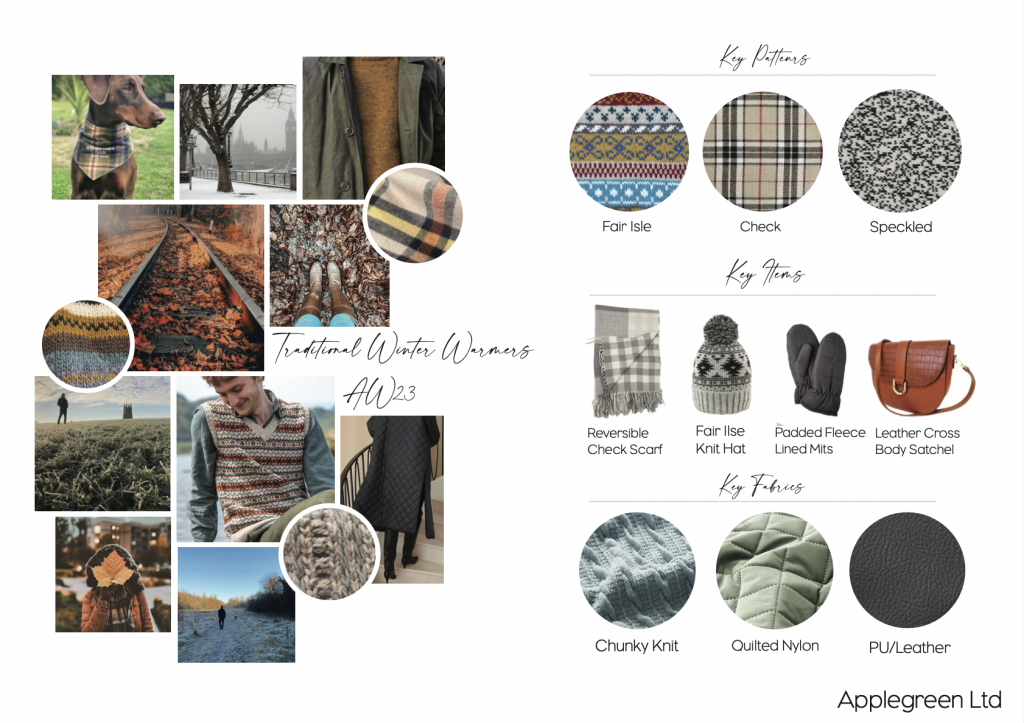 Seasonal Celebrations
A trend worth seeing through to the New Year, with sparkles perfect for a Christmas party or New Year's Eve celebrations with friends and family. Perfect for stepping out and showing off.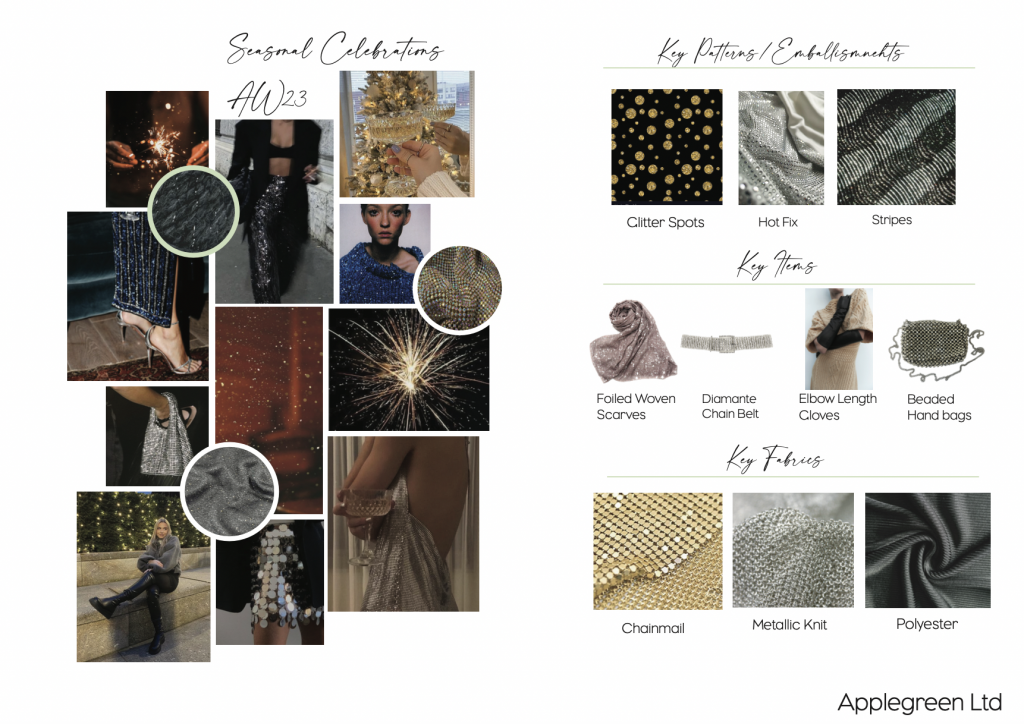 Re-Energised Fall
This trend is all about transitioning from Spring to Autumn, focusing on lighter colours, knits and trending patterns from season to season. Keeping you stylish as the days get colder.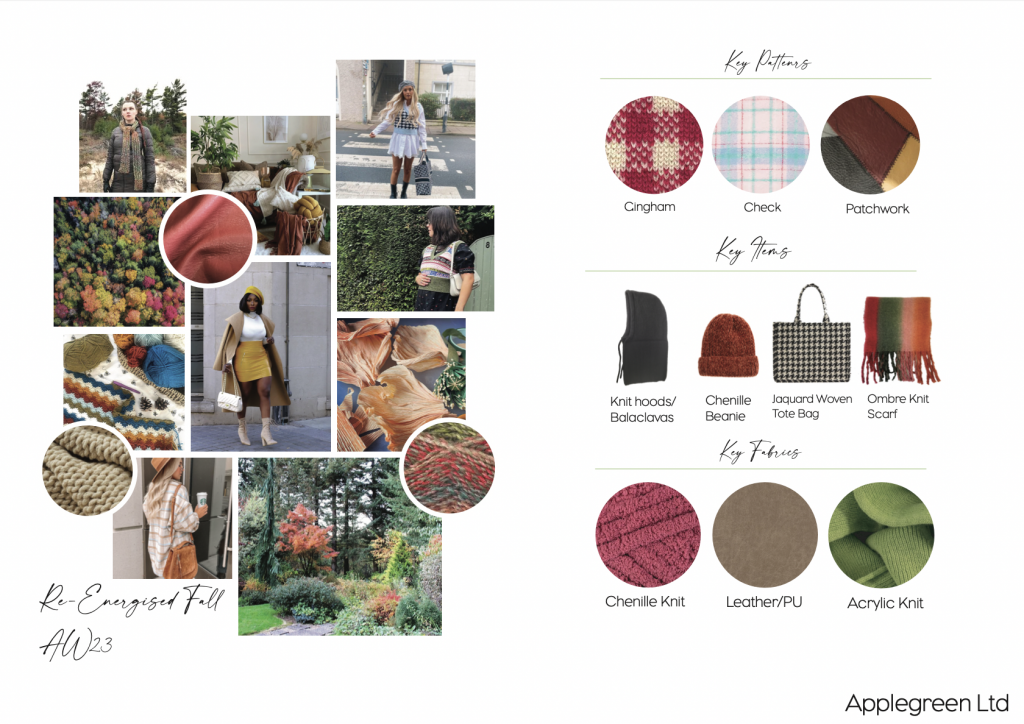 Muted Comforts
This trend is more focused on textures, comfort and muted tones to pair with anything throughout the season. We've focused on different types of knit, cosy fabrics like teddy borg and minimal patterns to really emphasis the comfort when stepping out this Autumn/Winter.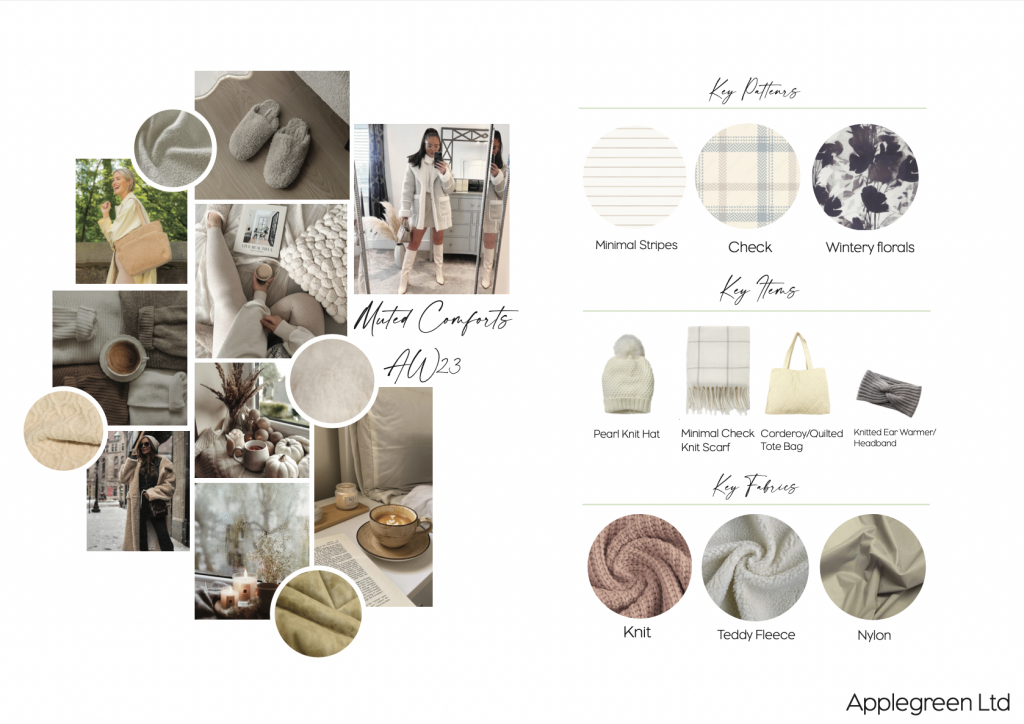 Joyful Expression
This trend is for those that love a pop of colour all year round. Bright, bold statement pieces and knitwear that will keep the vibrancy of Summer even when the weather isn't so warm. Chunky patterns paired with bright colours can really catch some attention this season.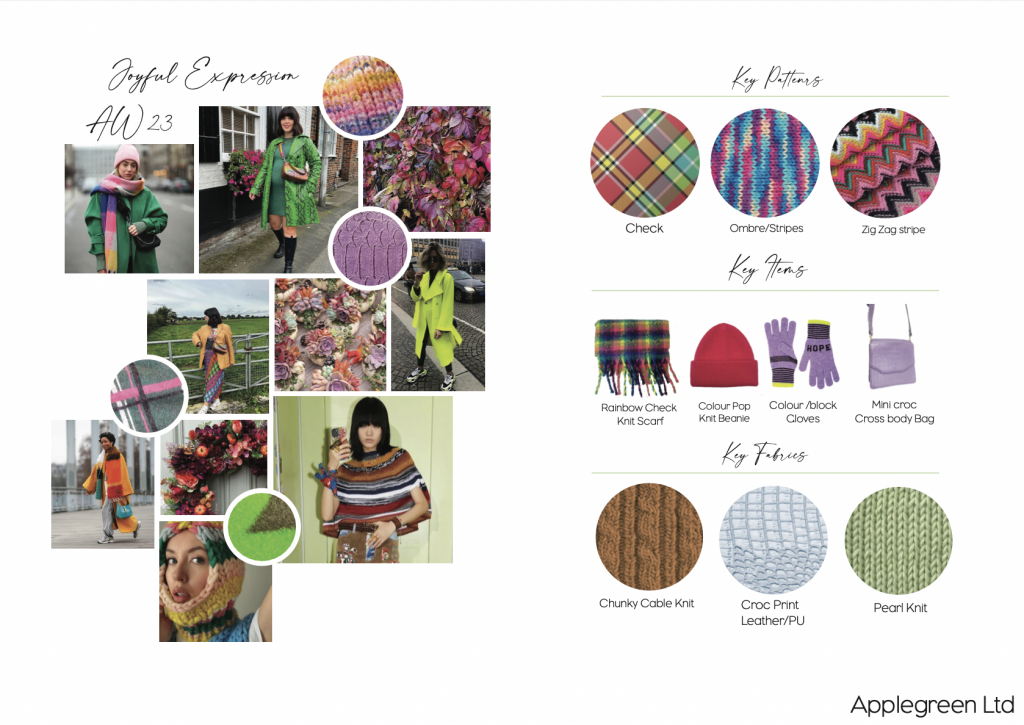 Day to Night Decadence
Finally, a trend that's very feminine, elegant but stylish and on trend. With darker tones, classic patterns and pieces that can take you from day to night with little to no effort. Let the pieces talk and take you throughout the day keeping you warm and stylish.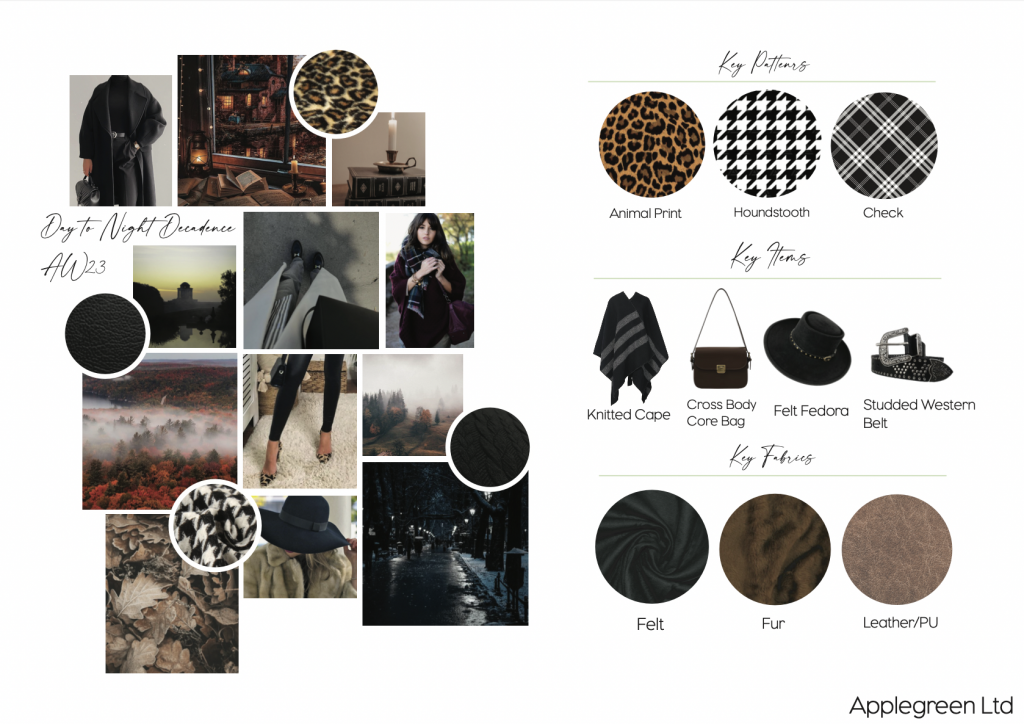 If you're interested in any of these trends and think they would fit right into your brand, feel free to contact us. All of our info is below.