Take a look at our showroom trends ready for Autumn/Winter 2023.
Urban Revival
This Trend is all about the streetwear style, urban travelling and commuter essentials. Mixing earthy colours with pops of colour and weather proof fabrics like Nylon, creates a really simply but practical collection. Focusing on the key items such as trapper hats and utility wear with bum bags/cross body bags and belts; also bringing in all weather hoods and snoods in a polar fleece fabric to keep warm on the streets this Autumn/Winter.
Indie Rock Nostalgia
This trend takes us back to the indie rock trend focusing on darker tones, punky patterns and embellishments and eyelets. Using more textured materials instead of colour to add depth to the accessories and gibe a grungy, masculine feel. Hardware is a key aspect to this trend as well as traditional checks and if you want to push your collection more, go for the checkerboard and scarf prints.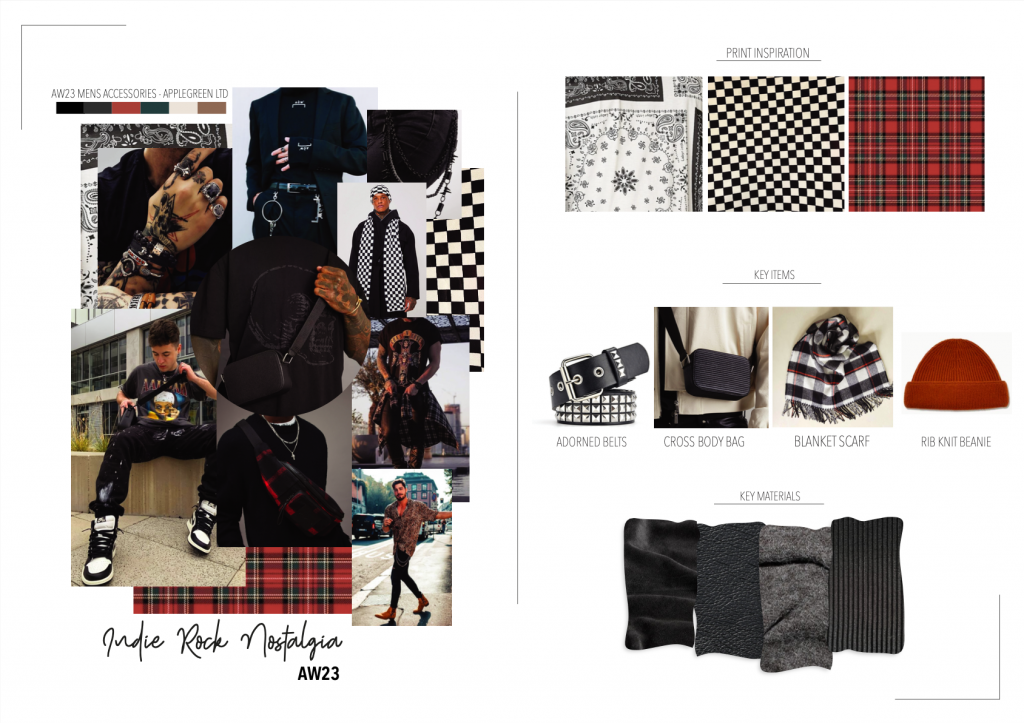 Naturally Practical
This trend focuses on a more outdoorsy style, practical fabrics and styles for the great outdoors. Focusing on insulated accessories such as hats and scarves with our Thinsulate technology, as well as large holdalls for convenience and thick, soft blanket scarves for warmth. This trend utilises earthy, natural tones for more core items and wearability throughout the colder seasons.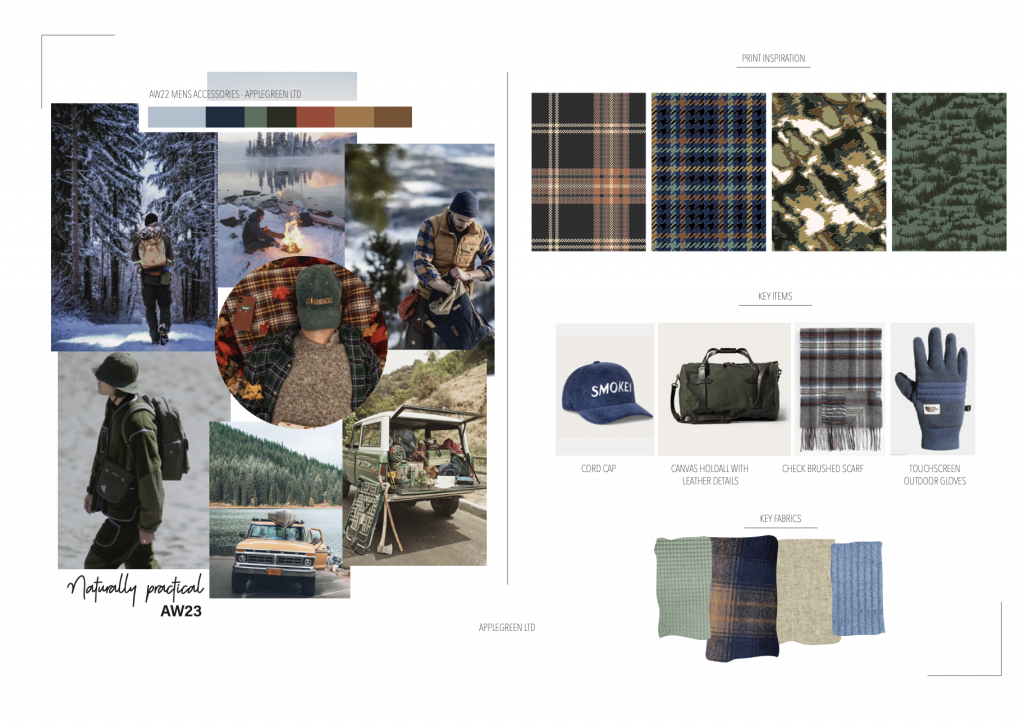 Cosy Comfort
This trend focuses more on textures and all over comfort, with thick yarns and teddy/borg fleeces for extra warmth. Pairing simple prints with simple designs to allow the textures to speak for themselves. In particular padded items are key for this trend, creating insulation and a more modern, on trend feel for the younger customers. Natural beiges and charcoals are the main colour palette for this trend to keep the accessories wearable and easy to mix and match with clothing and footwear collections.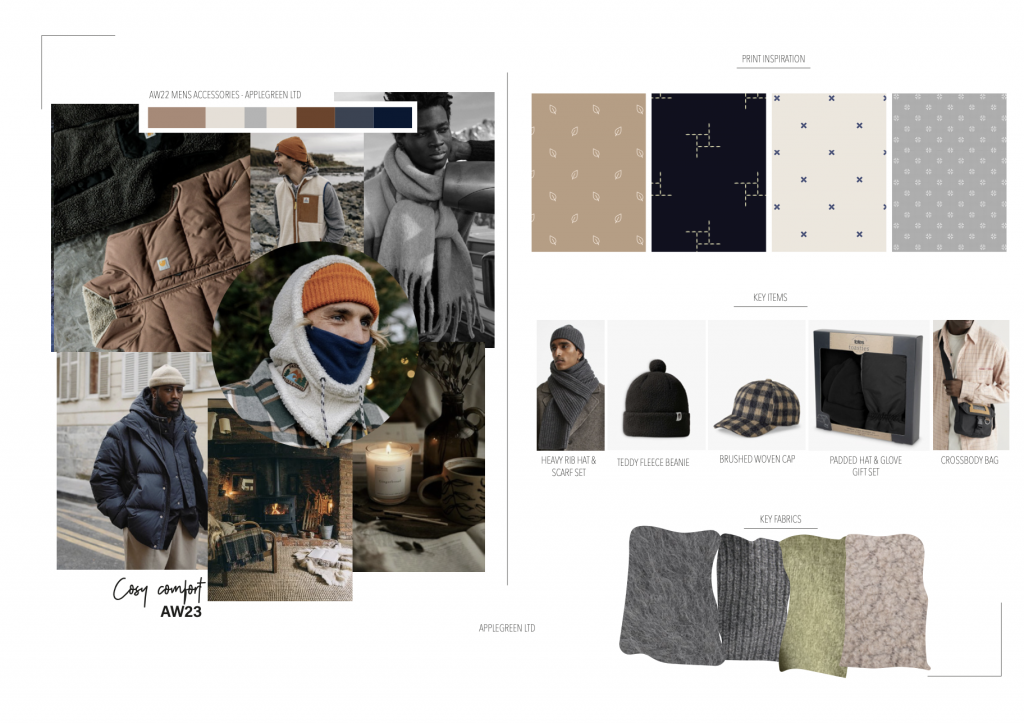 If you would like to view any of our collections in our showroom in person or over email please contact us for further information.